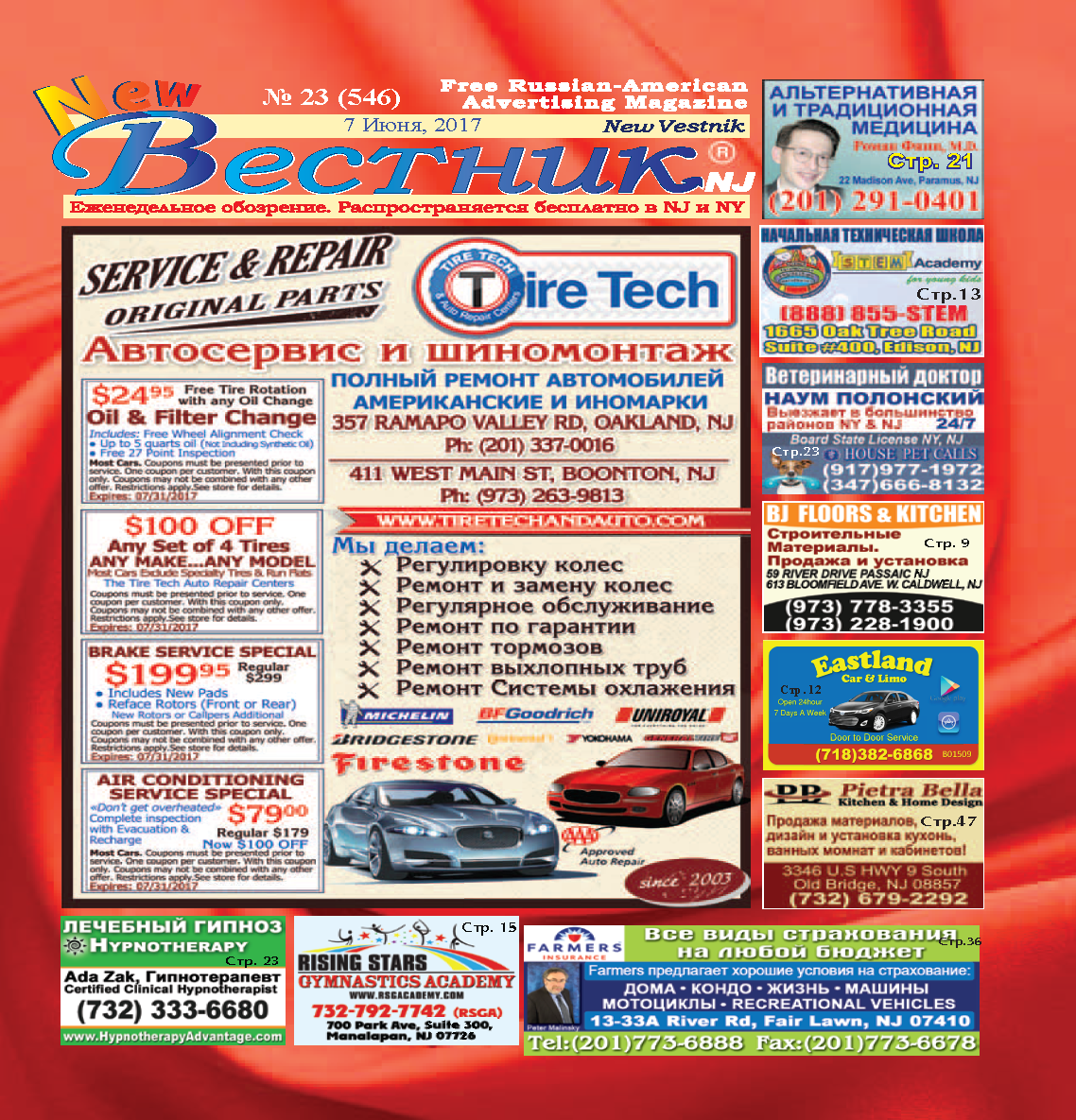 The current issue "NewВестник"
• Weekly Review "New Vestnik" released in 2006 and has a high reputation and a constant readership.
• "New Vestnik" - this is the only full-color glossy weekly magazine in Russian, which is distributed in the states of New York and New Jersey for free.
• "New Vestnik" - a long-term life of your ad (high quality full color glossy print, as well as the practical benefits of the journal can stay stored in the magazine readers' homes);
• "New Vestnik" - it's non-specialized print edition, designed for the widest audience, and this magazine, which contains more than 15 permanent columns (including television programs of Russian TV channels), allowing us to maintain the interest of our readers in each issue.